Chasing the nut if it's a bit too tight...
Attachment: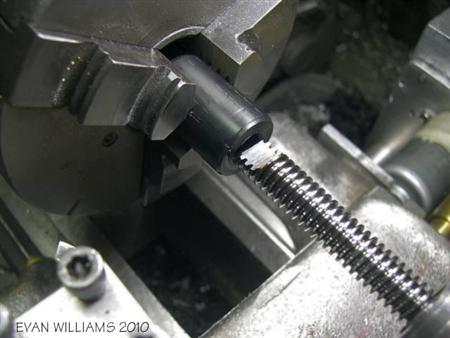 lsnut.jpg [ 22.91 KiB | Viewed 8462 times ]
Attachment: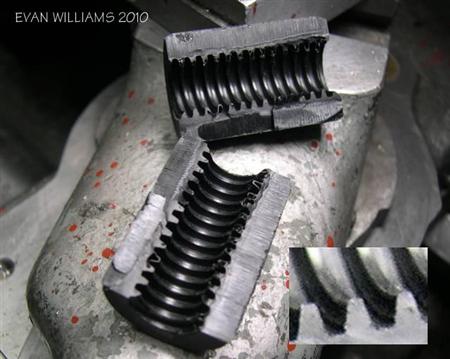 lsnut1.jpg [ 27.51 KiB | Viewed 8462 times ]
I ground the screw to use it for chasing the threads like this:
This worked perfectly if you want it still slightly tight. Freezing or cooling it first should produce a perfect smooth fit. If you are using a screw that is from the machine then grinding just a small notch at one end should be sufficient although it will take more passes.
I then decided to crack it open to see what the threads look like. It took quite a bit of force to break it open. I wasn't expecting the threads to look this good.