Got an 1988 Denford Cyclone with Fanuc 0T-B control.
When im running the spindle in auto mode the spindle runs up to programmed speed but after a few seconds the control comes with this alarm.
2006 "Spindle failed to reach speed"
I found the alarm in the PLC and parameters sheet but i dont quite understand whats happening.
Could anyone explain where i should look or is there any parameter i can change to remove this alarm or its action?
Because the spindle runs fine and the RPM readout on the CRT is spot on.
Steven
Attachment: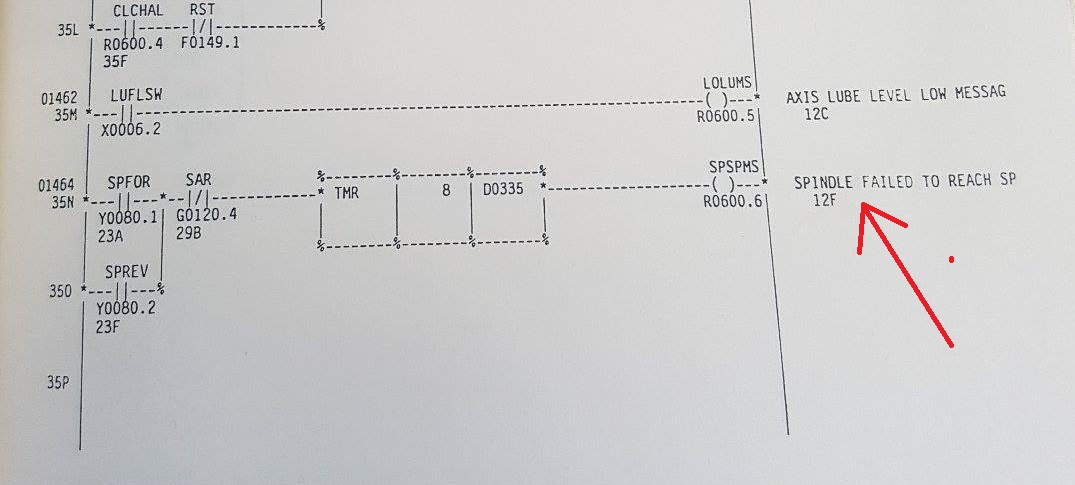 alarm.jpg [ 97.33 KiB | Viewed 1948 times ]
Attachment: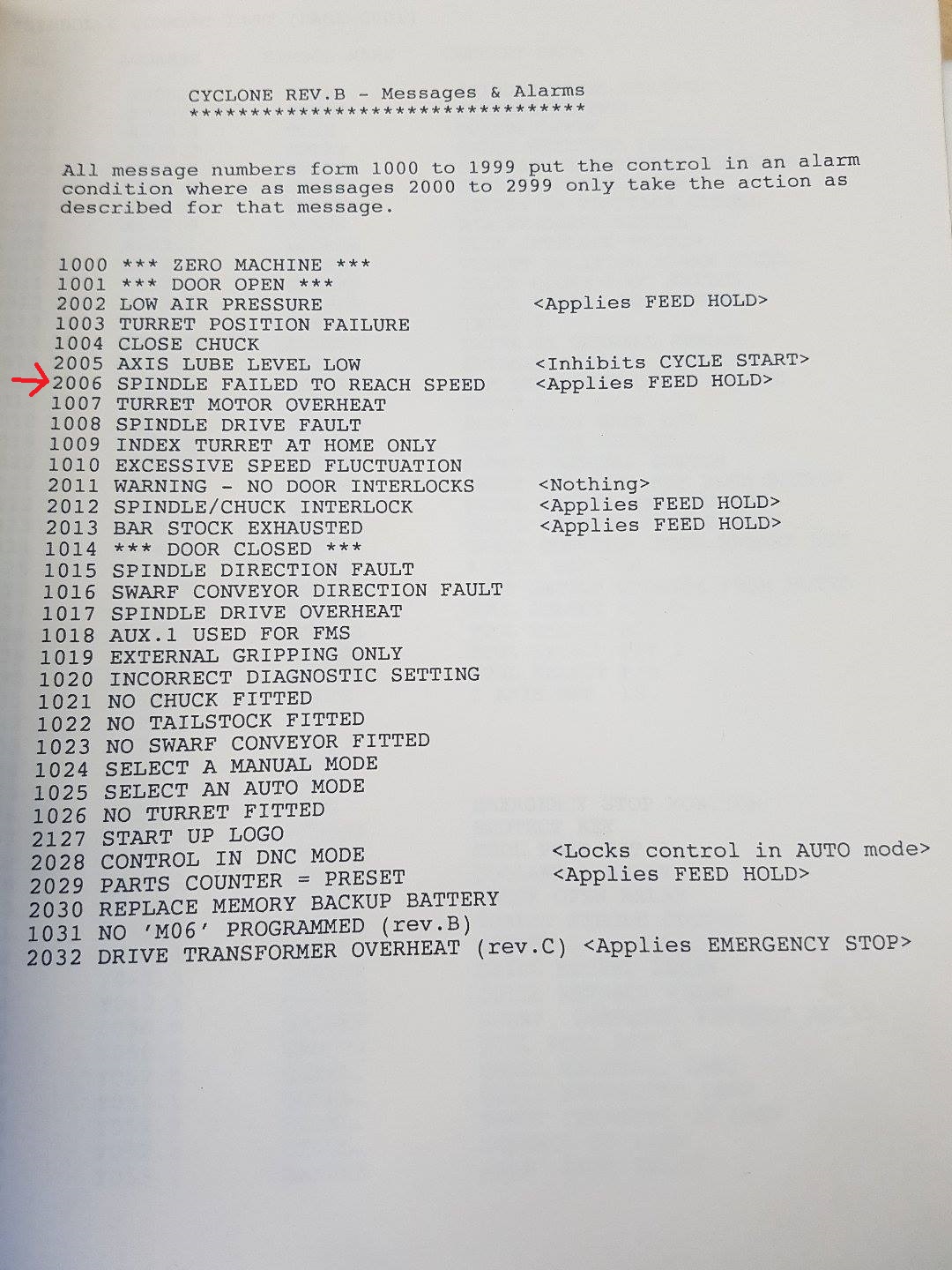 alarm list.jpg [ 368.68 KiB | Viewed 1948 times ]