You may see this message on windows 7 or vista machines when closing down quickturn2d.
Attachment: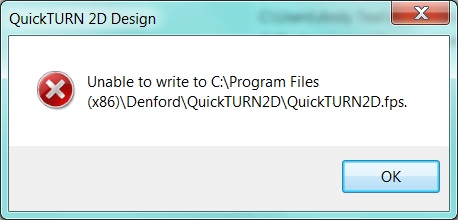 unable-to-write-to-quickturn2d-fps.jpg [ 27.8 KiB | Viewed 1834 times ]
It is a bug which will be fixed in v1.13 or higher.
Normally only seen if quickturn2d.ini is deleted and only appears the 1st time the software runs after that.